A Course on Radiography Film Interpretation RTFI Level II
Expert Radiography Film Interpretation Training. Industry-recognized Course for Casting, Welds.
A Unique Course on Radiographic Film Interpretation(RTFI) Level II. certification as per ASNT SNT TC 1A and ISO9712.
Get Certified in Radiography Film Interpretation | Comprehensive Course
Radiography Interpretation of films RTFI Level 2 course will focus on fundamentals of RT testing, test variables, Films and techniques. X-ray film interpretation is more about skills than science. Learning from basics of imaging, shadow formation to RT testing techniques will help in properly understanding X-ray testing. Join our special Level 2 RTFI training courses at Trinity Institute of NDT Technology in Bangalore, India.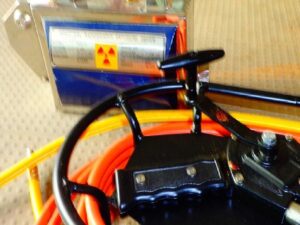 The best place to learn film interpretation is an xray testing lab. Unless, the person understands the reasons behind good radiography testing, he or she can never able to interpret the films or images properly. This needs, practicing and interpreting numerous films on daily basis. The institute located at Bangalore in India has in house Radiography xray testing enclosure.
Therefore, you never need to go else where to observe the procedure for Radiography Xray testing. Film processing dark room can enhance you imagination of how the xray films are being processed. This can bring ample skills for interpreting xray films of weld joints and castings during RTFI Level 2 training course. Know more about Radiography Xray testing services.
About Radiography Film Interpretation Training
Considering safety concerns, majority of graduate mechanical engineers working with various mechanical engineering projects can attend Radiography Interpretation course RTFI level 2 certifications at this institute in Bangalore India. The course is designed to give insights into Principles of RT testing, Industrial Applications in Welding and Castings Radiography, Techniques to be followed, Film selection, characteristics of X-ray films, Film density requirements for Industrial Applications, Image Quality Indicators IQI Penetrameter selection, Interpretation and evaluation of Films after processing, sensitivity and contrast requirements.
Practical sessions are part of the training to interpret and evaluate number of films for the quality of technique used and for acceptance of components as per international codes and standards or specifications on Radiography. Read and download the course outline, duration and fee for the training.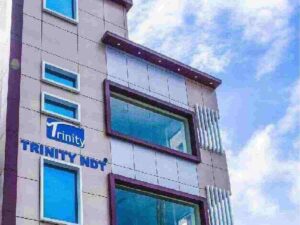 Understand the basic principles of RT procedure
Understand the film processing procedures
Recognise limitations in exposure quality
Understand potential causes of processing artifacts
Assess radiographic quality
Understand viewing conditions
Interpret RT codes and specifications
Write RTFI reports
Understand origin of defects
Locate and recognise radiographic images for castings & welds
Review Of RT test Variables Related To Film Interpretation
x ray Film properties
Radiographic Viewing
Radiographic Image Quality
Exposure Techniques
Discontinuities
Radiographic artifacts
Codes, Procedures, and Written Practices
Radiographic Report Forms
Practical Training
Trainers for RTFI Level II Course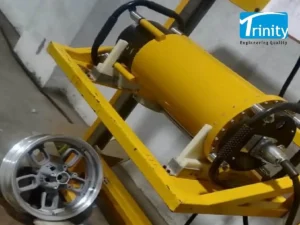 The trainers for RTFI Level 2 course have excellent knowledge on RT testing and moreover every trainer is a practicing RT testing inspector. Experienced Radiographers, RSOs will teach you in depth subject. The trainers for this course have over 20 years of experience in interpreting Xray films. Each ASNT Level 3 RTFI trainer feels it is an opportunity to share their experiences with every trainee during the training course and certification.
Back to Basics. Radiography Testing.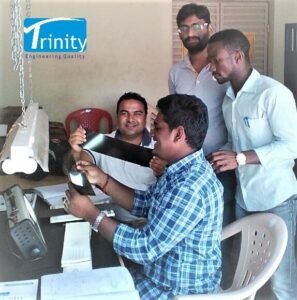 Radiography testing RT or X ray testing is a volumetric NDT method to detect discontinuities and flaws lying inside the materials. RT testing is widely used in establishing Casting process and Weld joints to evaluate the quality of welds produced. Radiography can be carried out by Gamma Rays using radioactive isotopes such as Iridium 192, Cobalt Co60, Thulium 170 etc or using X –ray equipment. Gamma Ray Radiography and Xray radiography are very similar in nature except the way in which radiation is generated.
Though medical radiography looks similar, Industrial Gamma Radiography requires radioactive isotopes such as Iridium 192 or Cobalt 60.  However, X rays are produced by principles used in generating X-rays using equipment or Linear accelerators or Betatrons depending on KV of xray and thickness and materials.
Advantages of RT testing Over UT Testing
One advantage of using Radiography of Castings and Weld joints when compared to UT Testing is getting permanent record in the form of Film in Film Radiography and Digital Image in Digital Radiography. This can be preserved for the entire life cycle of the component /structure. There are safety hazards in usage of Radiography sources. However, proper X-ray safety procedures must be followed during operation of facility. Atomic Energy Regulatory Board AERB Mumbai India is the authority to control the radiation activities in India. Trinity NDT Radiography facility is licensed from AERB Mumbai India for Radiography Enclosure with Iridium 192 of up to 100 Curie. Know more about our RT testing lab.
Also, Radiography is used in Medical applications since 1885 and later expanded to industrial applications such as RT testing of Critical Weld Joints in Pressure Vessels, Boiler Components, Castings of critical automobile components and engine blocks. Also RT is used in testing assemblies to find the individual components inside assemblies to replicate or reproduce the same indigenously.
NABL ISO17025:2017 Accredited NDT Labs
Trinity NDT – Testing Services Labs are NABL ISO17025 accredited. Practical training is held at our labs in Peenya Industrial Area, Bengaluru.
The testing Labs have facility for
NAS410 Level III Consulting service on following for Aerospace NDT testing
About Our Radiography Testing Level II Course
Radiography testing Level 1 or 2 Certification training courses are crucial for technicians to learn and practice RT testing method. Safety concerns are to be addressed appropriately. Each testing course is designed to learn from Basics to Principles of Radiography and safety in Industrial Radiography practice.
However in India, to operate the RT testing camera or IGRED in India the person shall be certified as Industrial Radiography offered by AERB Mumbai. However other aspects of testing such as selection right sources, RT Techniques, Selection of Films and Penetrameters IQIs, sensitivity, Density of films and Safety in Radiography are taught in depth during this program and practical's are organized to quickly bring participant to understanding and perform RT testing.
Our Other NDT & Welding Inspection Courses