Liquid Penetrant Testing (PT/DPT) Training. Level I, II Certification.
Internationally recognized Institute. Online & offline (in-person) DPT courses as per ASNT SNT TC 1A.
Dye Penetrant testing(DPT) Level I, II Training & Certification Courses as per ASNT SNT TC 1A. Online & Offline (In-person) Modes.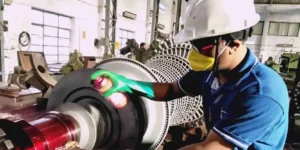 Liquid penetrant testing, often known as DPT or Dye Penetrant examination, is the same testing.Training in DPT testing is offered by Trinity Institute of NDT Technology and leads to global certification. Organises certification courses for Level I and Level II under the ASNT SNT TC 1A and ISO9712 standards. Find information on the SNT TC 1A programmes' online, offline (in-person), eligibility, fee, and course schedules here.
'Dye Penetrant testing' is frequently referred to as a DP test or DPT inspection in manufacturing work shops and weld fabrication businesses. The same procedure is known as FPI testing, or fluorescent penetrant inspection, in "Aerospace companies."
The use of fluorescent and visible penetrant techniques for penetrant inspection will be covered in this course for trainees. Also presented in full depth are water washable, post emulsifiable, and solvent removable materials. The Institute has fully functional, NABL ISO17025 approved practical labs. As a result, it is a special NDT training facility with comprehensive classroom instruction and hands-on experience with all DPT testing methods.
Expert ASNT Level III trainers offer lectures in a classroom. Before enrolling, research the NDT trainers and their backgrounds. Each session is educational and enlightening and is hosted at the campus' "Aspire Auditorium."
Liquid penetrant testing is a field in which practical trainers have more than two decades of industrial expertise. Hands-on practise is required of DPT Level I and II training course participants. It is necessary to conduct actual testing, assess the results, and write an assessment test report. After the course, you must take the SNT TC 1A of ASNT certification exam. Learn more about the NAS410 Aerospace FPI training and ISO9712 courses.
See the Penetrant inspection course's comprehensive information below.
Best Institute in India for
Liquid Penetrant Testing Course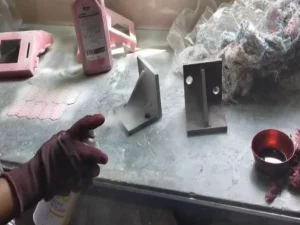 Perhaps India's top school for liquid penetrant testing courses is Trinity Institute of NDT Technology. We are the top institute for both in-person and online training. The Economic Times' India Rise MSME awards 2021 named us the country's 10th best-performing MSME.
Inspectors from BHEL, HAL, GE, GAIL India, Airbus, Indian Airforce, etc. attend the PT Level II training courses. NDT inspectors from businesses in the Middle East and Africa frequently participate in online courses.
Reviews of NDT courses are excellent online. Customer rating: 4.7 out of 5. Liquid penetrant testing instruction is best received at Trinity NDT. NAS410 level III trainers and an ASNT panel with extensive expertise. fully functional labs with more than 1500 clients. For level I and level II certifications, it is the proper location.  Learn about NDT certifications and training programmes.
Training Scheme as per ASNT SNT TC 1A
The training facility provides ISO9712 and ASNT SNT TC 1A courses. The institute also offers online courses on the level 1, level 2, and penetrant inspection method. The finest site to learn nearly every PT testing technique, starting with Method A and ending with Method D, is where we service our customers using practically all DPT testing techniques. Additionally, you'll have a chance to see penetrants being used with sensitivity up to level 4.
A good education can produce better professionals. The institute will need a top-notch classroom and hands-on instruction for this. At-the-customer training for DPT or PT Levels 1 and 2 is also an option. Contact us if you'd like to sign up for our PT Level 2 training sessions in Bangalore.


NAS410 Level II Certification for Aerospace FPI Inspectors
The candidates must be NAS410 Level 1, Level 2 certified for Fluorescent Penetrant Inspection(FPI) applications that are specialised to the aerospace industry. Our Aerospace NDT section offers Aerospace FPI Level 1 and Level 2 courses for training and certification. However, these courses are only delivered as needed and have content that is particular to employers. Each NAS410 Level 1 and Level 2 course is designed using testing methods that clients really employ at their workplaces. The learner must also possess the necessary credentials and proven experience in FPI testing of aircraft hardware.

In Bangalore, India, NAS410 Level 1 or Level 2 courses are available. Only on demand, these courses are provided in order to satisfy customer aerospace FPI examination requirements. Write to us right away. Chat with us on whats app, if you require certification as per NAS410 on FPI.
Penetrant Testing Course Objective
A person who has completed a PT level 1 or level 2 course will have a thorough understanding of the Penetant inspection method. Level I will get training and ability to conduct tests in line with protocols. A level 2 or level 3 inspector will be in charge of the level 1 technician's task.
Additionally covered in this course are national, worldwide codes and standards (such ASTM E 165 and ASTM E 1417) that are relevant to routine Penetrant testing.
A PT level II inspector must to be able to set up the process, carry out the DPT testing, and assess the outcomes. After passing, he/she can conduct the test, analyse and interpret the data, write the report, and execute almost all other tasks.
What is the eligibility for Liquid Penetrant Testing Course?
The requirements for PT Level 1, Level 2, and Level 3 courses may differ depending on the certification programme. Before registering for a course, make sure you check eligibility for the level of NDT certification.
Refer to the chart below for the prerequisites and experience for PT Level I and II courses according to SNT TC 1A-2020. Additionally, you must have adequate colour and distance vision. An ASNT Level III or a registered opthalmologist must conduct the eye exam. Download the Eye Fitness document format.
| Level of Certification | Qualifications | Experience in PT | Total Experience in NDT |
| --- | --- | --- | --- |
| Liquid Penetrant testing (PT) Level I | High School Passed | 70 Hours | 130 Hours |
| Liquid Penetrant testing (PT) Level II | Diploma or B.E/B.Tech in Engg. | 140 Hours | 270 Hours |
| PT Level II (Direct) Certification Course | Any of the above | 210 Hours | 400 Hours |
On request, the course pricing for Dye Penetrant Testing (DPT) Levels 1 and 2 is available. The course is provided in accordance with the ASNT SNT TC 1A and ISO 9712 certification frameworks. For information on training costs for the next NDT schedules, both online and offline, get in touch with us right away. You can chat with us now.
Liquid Penetrant Testing Course - PT Level I, II Contents
1. Basics of penetrant testing
2. Penetrant groups
3. Pre-cleaning methods
4. Penetrant testing methods and techniques
5. Types of developers
6. Inspection procedures
7. Sensitivity & resolution checking of test systems
8.
Types of discontinuities
Practical:
Visible (Red) and fluorescent penetrant testing
of various types of engineering components using
dry, wet, solvent suspended developers.
Review of Level 1 course and
1. Selection of techniques,
2. Manufacturing processes and discontinuities,
3. Interpretation of indications,
4. Preservation of indications,
5. Evaluation of test materials.
6. Penetrant materials quality control
7. Codes, standards and procedures
PT Level 2 Practical Training
Same as for Level I + Interpretation and Evaluation
Modes of Course Delivery - Online & In-person
We provide classes both offline (in-person) and online (live).
Working quality engineers who are involved in DP testing and Aerospace FPI testing will have the opportunity to take online NDT courses. Online courses are extremely interactive and provide adequate classroom instruction. Over 20 years of industrial experience are possessed by NDT Level 3 trainers. The overall goal of the course is to make PT Level 2 qualified to do Penetrant testing in accordance with written instructions, set up the necessary equipment, conduct the test, record, classify, and report the results. The selection of the test technique and evaluation of the test results shall not be the responsibility of the PT level I staff.
Choose online live classes if you are employed and unable to attend offline (in-person) training. Online training programmes for liquid penetrant testing are available upon request. This course is typically presented every other month.
Offline (In-Person) organising courses in penetration testing since 2001. You must travel to our centre in Bangalore, India, to participate. The centre has provided services to visitors from over 42 nations, including the UAE, Nigeria, and other African nations.
Find out more information on forthcoming NDT course schedules, both online and in person.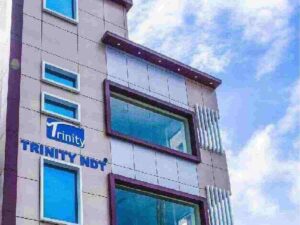 At our Training Centre in Bangalore, India's 4th Phase, Peenya Industrial Area, we provide courses in the physical (in-person) format. Find us on google maps.
Programmes can also be modified to meet specific customer requirements. If there are more than 10 candidates in a batch, such courses can be held in your site. At client locations in Nigeria, Azerbaijan, and India, Trinity NDT organised training sessions. To discuss your needs and have our specialists create and deliver a course at your business, chat with us on Whats app right away. 
How to register for courses?
What does the participants say about our
NDT courses?